LinkExchange Member
---

---
Greetings to all Corky and the Juice Pigs fans, and welcome to the original fan site for the Pigs.
---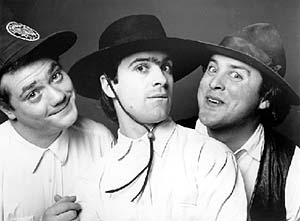 ---



I was e-mailed by Greg a little while back and he brought me up to date on what's up with the Juice Pigs. They are currently... (more)

Spronks isn't back from vacation quite yet, but she should be back soon. Keep checking back for updates.
---


Visit Spronk's Aussie Corky Column for ton's of Juice Pig fun!!
---
---
This page is not sponsored or affiliated with Corky in any way.