GREG NEALE
---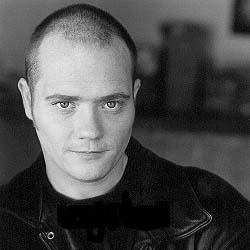 ---
NAME: Greg Neale
HEIGHT: 6 ft.
MARITAL STATUS: Married (I think).
---
GREG'S HISTORY WITH THE PIGS:
Greg joined the Juice Pigs in 1989, when Joe Costa dropped out. Before joining he was a substitute teacher. He slowly gave the teaching up as Corky became more popular, but right now is at St. James bay teaching on a reservation.
---
TV CREDITS:
-MadTV
-SketchCom
-Caroline's Comedy Hour
-Disney Adventures
-A Little Off the Top
-London Underground
---